Posted by Clif Collier – BBN Central on 8th January 2019 in BBNbusiness to businessCollaborationInternational MarketingMarketingSalesThought Leadership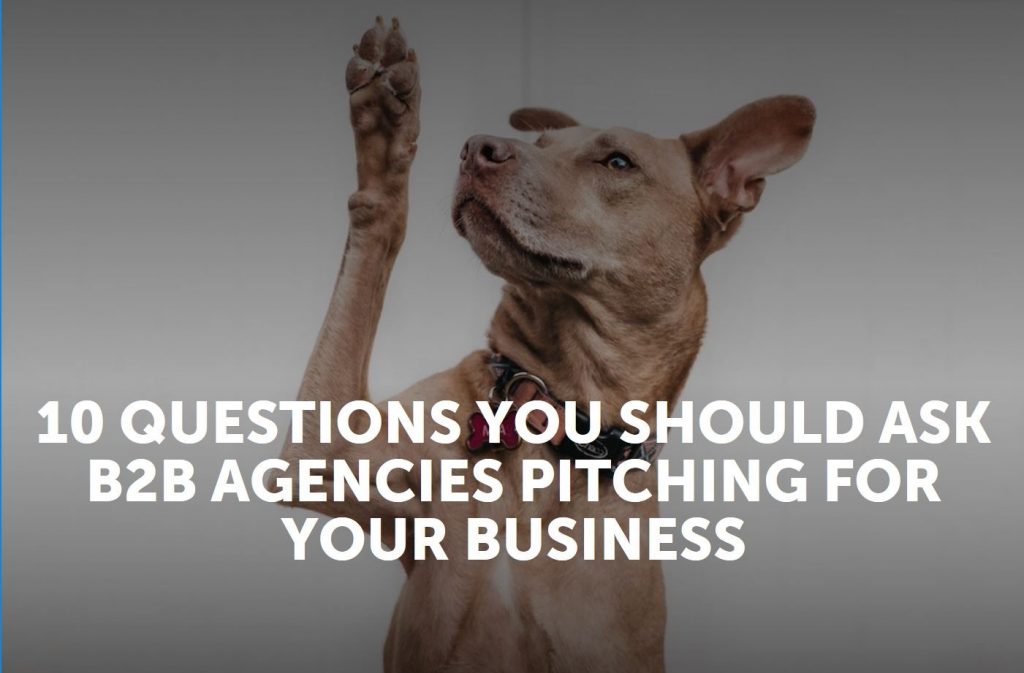 As well as all the obvious questions you should be asking when assessing potential B2B agency candidates, here is a list of questions that you should definitely consider asking if your business has an international marketing strategy. Getting clarity and common understanding on these will certainly help in the decision process and will also strengthen the relationship going forward.
As specialists in B2B, what methodologies do you employ to manage the whole process from strategic planning through to demonstrating ROI? How are they documented?
Looking specifically at brand strategy development can you demonstrate how you delivered the outputs and what level of success was achieved?
To deliver effective campaigns in specialist industries requires a wide breadth and depth of skills, how are you able to provide in-depth insights and bespoke solutions to specific client requirements?
Your credentials state that you employ xxxx number of people, how many of those work solely on B2B accounts, and is the split the same across all your offices?
Where a campaign is being run out across different geographies and requires on the ground implementation, how do you ensure the consistency and cohesiveness?
The world of marketing communications, particularly martech moves at an ever-increasing pace, how do you ensure your people keep abreast of new developments and technologies?
With a wide range of marketing and sales technology options available, how are you able to support legacy platforms?
A positive dynamic between marketing and sales is essential for success, what is your understanding of the role of both and in particular the interfaces with the sales process.
To ensure efficient account management what platforms do you employ to ensure seamless communication between us and you and diverse locations wherever work is being commissioned?
Technology should be used as an enabler, but not a replacement for human interaction, describe how you develop client relationships and a deep understanding of their business?
This is an article from BBN's Buzz Magazine on 'B2B marketing without borders'.